It's National Handloom Day!
What's the big deal, you ask! Well…take a few minutes to browse through and I'm sure you'll find an interesting story to share with your kids!
Stay on till the end of the story…and you get rewarded with some fun craft activities and ideas!
And besides, as I have said before, there is no one-way to learn History. I see History in just about everything! Why not tell your children about the History of Clothing?
As we all know, Humans are the only animals that dress in garments! Clearly at some point in our evolutionary history, human beings decided to clothe themselves.
Just like any other Animal, Early Humans did not wear Clothes. At some point in our evolutionary history, Clothing became an integral part of our lives.
Today Clothing is associated with shame, honour, dignity, status and more. However it obviously had more humble beginnings where clothing had to do with protection from the elements and nothing else.
From its humble beginnings, Clothing has come a long way. From the simple to the bizarre!
Somewhere in this long journey, human beings began to craft some beautiful garments and for centuries, India was the hub of great garments.
Believe it or not, during the medieval times, not Paris nor London nor New York were the fashion capitals of the world.
The most sought after fabrics and garments were those made in India!
For centuries muslin woven in Bengal was regarded as the finest fabric in the world.In fact, so famous were Indian fabrics that they took on names of Indian towns and cities.
The Story of Muslin
Muslin is a plain weave cotton fabric. The finest quality of fabric that the rich and the famous of Europe desired came from Musalipatanam in South India. It was hence called Muslin.
The best muslin of the world was woven by the weavers of Bengal – particularly Dhakka which produced the finest softest and thinnest fabrics.
In fact, when the British noticed the fine skill of these weavers and realised that their factory produced stuff would be no match for it, it is said that they chopped off the fingers of many of these weavers in order to kill competition!
The Story of Calico
You may have heard the word Calico. Its a type of garment with a simple cotton weave. There was a point in time when Calico Textiles were world famous.
The origin of the fabric and the name is the city of Calicut in Kerala.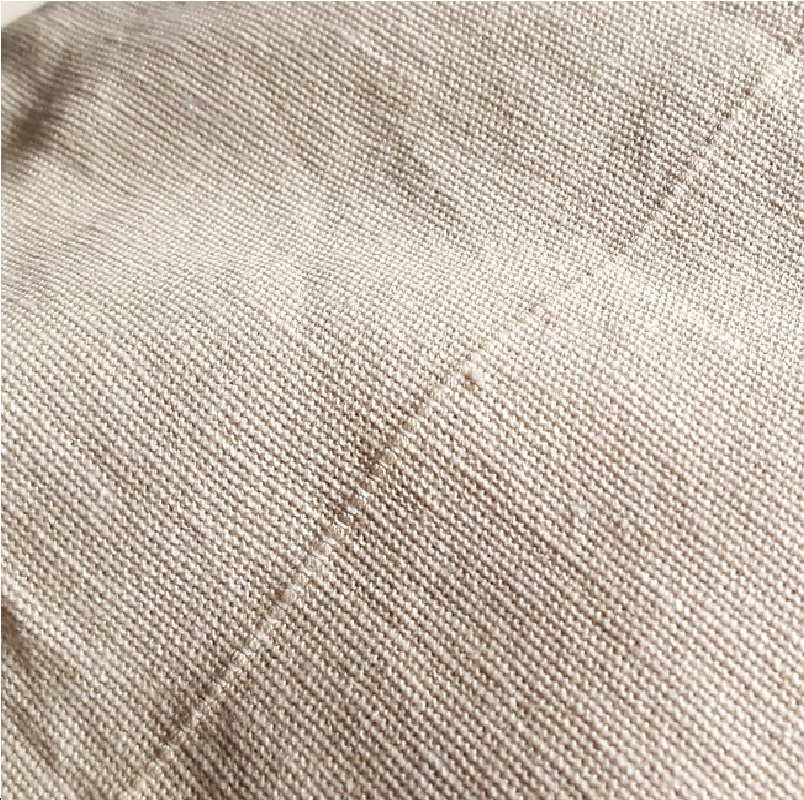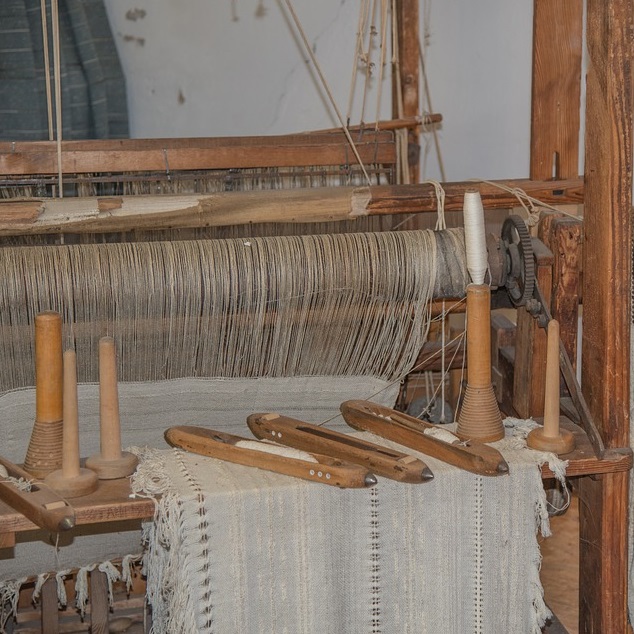 But while India was manufacturing and exporting all this wonderfully woven fabric, the Europeans were clueless about the origins of the fine textiles. They struggled in their course wool and animal skins!
The fabric used by the British back them was called Worsted!! Not because it was the worst – well, perhaps it was – but because it originated in Worcestershire!
Would you believe it…in the middle-ages, this is what the English thought of that elusive Indian material called Cotton!
It so happened that accidentally, the British stumbled upon Calico in a Portuguese ship that they seized in the 16th century! And then began the British Colonization of India and the complete destruction of India's monopoly over the fabric industry.
The British systematically dismantled India's Cotton and Weaving Industry and brought India to her knees.
After its colonization of America, the British had access to cotton from there for its mills in Manchester and managed to mass produce cotton fabrics. It was the end of India's cotton monopoly and dominance.
Phew! So that's the story in short!
Well…that's not quite the end…because like a phoenix rising from the ashes – the Cotton Industry in India did rise up – and Bombay (err..Mumbai now) stands tall on the foundations of its Cotton Trade – but more on that later! 🙂
Even today, India produces 95% of the handloom cloth of the world!
It is a very important part of our heritage. To give your children a glimpse of this heritage, Ahmedabad is where you need to go!
Should you find yourself in Ahmedabad, here is a fascinating Museum of Textiles I would highly recommend for you to visit.
It would be suitable for children over 10 years of age who would be able to better appreciate the artefacts. And particularly for those with an interest in fabrics and fashion.
The Calico Museum of Textiles is situated at Sarabhai Foundation in Ahmedabad and it houses the most wonderful collection of textiles, clothes and crafts of the country.
Here's what my friend Prarthana Patil who teaches Design Embroidery and More has to say about the musuem, a place she takes her students for field visits.
"The Calico Museum located in the city of Ahmedabad, India, is an experience any textile enthusiast must not miss. The team at Calico cares for the rich collection of textile costumes in a meticulous manner. One is not allowed photography, the lights are dim and only switched on when there are visitors. Narrating stories reminiscent of the glorious shimmering past, you are transported in to the world of glittering purdahs and butedar angarkhas."

Prarthana Patil

Program Head, Indian School of Design and Innovation. Ex Faculty, L. S. Raheja Technical Institute for Indian Embroidery, Pattern Making, Draping, Accessory Design
A large number of exclusive pieces made for royalty can also be found here.
One can also find embroideries, regional crafts and garments as also manuscripts and other artefacts. Some of them are unique and truly marvelous.
Sample this…
"The jenana purdahs were embroidered with zardozi in a manner that the lady could see clearly. However, when a male gaze lifted to look at the woman, the shimmer would dazzle the eyes of the beholder, never catching a glimpse of the face behind it"

Prarthana Patil
Incredible isn't it? The Story of India and her Textiles!
"Children should learn these concepts, textile history should be made available through these narratives and stories and anecdotes, it would ensure that the youth relate to it better. When explained in this manner, how can any heart remain untouched," smiles Prarthana.
Want to show your children a quick glimpse of this great handloom heritage? Check out this wonderful map and article on Craftsvilla for a Fabric Tour of India.
Now returning to the last piece of the puzzle…The day! Why is 7th August celebrated as National Handloom Day?
Because that's when the Swadeshi Movement was launched in 1905.
I know you've heard the word before from history lessons back in school but here's a quick recap of what the Swadeshi Movement was all about.
The movement was launched in the Calcutta Town Hall on 7th August 1905 to protest against the Partition of Bengal
Lord Curzon, the then Viceroy of India had taken a decision to partition Bengal, a decision the people did not like.
Eastern Bengal and Assam were to be cut off from the rest of Bengal. While the former would have a population of 31 million, the lattter would have 54 million people.
While the British said the reason for the partition was smoother administration as Bengal had a very large population, it was quite clear that the real reason was to suppress the nationalist movement for which Bengal was an epicentre.
The division of Bengal caused wide-spread resentment also because it was seen as a move to divide the people on the lines of religion and language
In the rest of Bengal, Bengalis became a minority as the state had 18 million Bengalis and 36 million Oriyas and Biharis.
"Bengal united is power. Bengal divided will pull in several different ways. That is what the Congress leaders feel. Their apprehensions are perfectly correct and they form one of the greatest merits of the scheme… One of our main objects is to split up and thereby to weaken a solid body of opponents to our rule."

Risley, Home Secretary to Govt of India, Official Note of 6th Dec, 1904
Several protests and marches were taken out against this decision of the British government.
One among those was the Swadeshi movement which called for a complete boycott of all foreign goods and garments (which, as narrated above, killed the native garment industry).
This was not the first time such a movement was launched. A similar movement had been launched a few decades in 1870 to protest against Manchester cloth. But this is the first time it took on a political turn.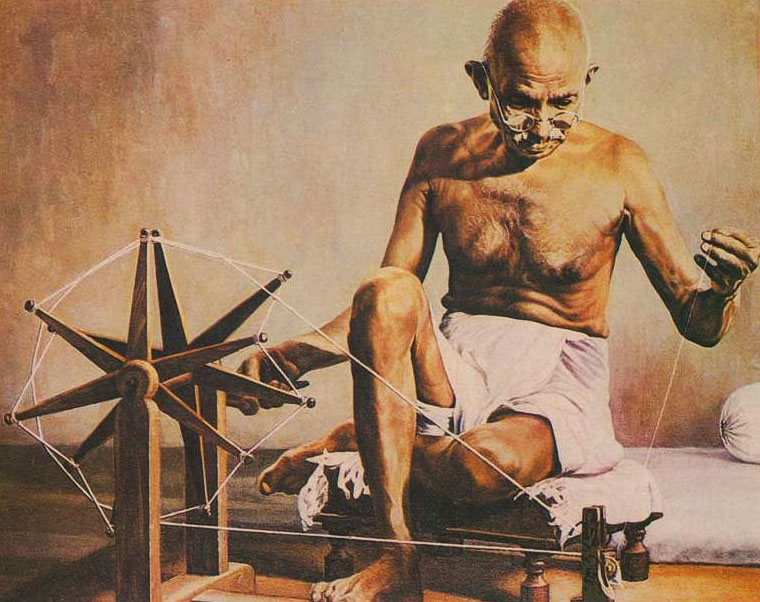 Handloom Day marks this momentous event in the History of India's Freedom Movement.
And finally…after all the gyan…lets get to doing something fun!
Let your children try their hand at some weaving. For in many ways, it is deeply entrenched in Human History.
Weaving remains one of the most intriguing activities humans have invented.

Prarthana Patil
And what's more…it isn't that hard to give your child a sense of weaving at home. Not only will they have a greater appreciation for the craft, they will also spend their time creating something that is beautiful and useful.
Paper is a good material to begin with to get a sense of the technique. Just use cut strips of paper and create a network of warp and weft.
One can then graduate to something more complex like this pencil case.
Bring Weaving Alive for your Children this National Handloom Day!
Share these Stories and Get Weaving!
Pass on to them the glorious and rich tradition of Indian Handloom and Textiles!